The untimely death of my computer left me with only phone internet for almost a week.  Not exactly a tragedy, I know, but it was hard not to be able to play with my brand new blog.  But I found a new computer and I'm slowly tweaking it to have what I need.  (A computer is kind of like a house: you don't realize how much stuff you have until you have to move.)
Back to business.
Have you been following the Olympics?  I have been as best I can without cable or a digital converter box.  I watch at work and at my boyfriend's place.
I love the Olympics.  Love.  The pageantry, the athletes (hello, male swimmers!), the whole deal.  But the other day I finally saw the official mascots.  Have you seen these guys?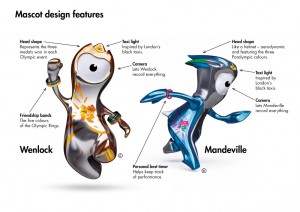 Huh.
Their origin story is that they are drops of steel from the Olympic stadium (which, to me, looks kind of like a bear trap) and that their cycloptic eyes are cameras to record everything they see.
Double huh.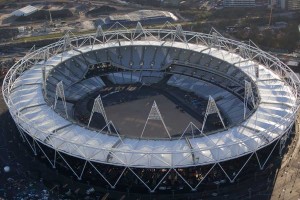 Not exactly a cuddly representation.
While trying to find out more about these creatures, I stumbled onto several lists of questionable Olympic mascots of the past.  But my favorite bad mascot has to be Izzy.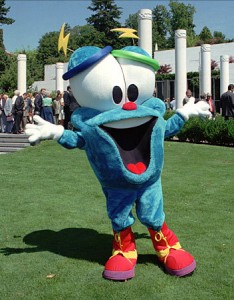 Remember him?  Lightning bolts, big blue blob, red and purple hightops.  His original name was "Whatizit", which should have been a sign.  But this is how I remember being a kid in the 90s.  Bright, over the top, loud.
What are your thoughts?  Are you a fan of these Olympic critters?  Any good or bad favorites of yours over the years?