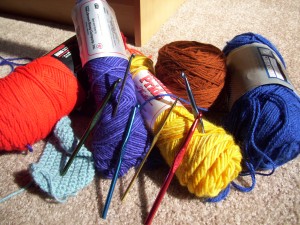 Is gauge important for amigurumi?  Well, yes and no.
No, gauge is not as important for amigurumi as it is for, say, a sweater.  A sweater needs to fit a person.  The sleeves need to go all the way down the arms and the body needs to be wide enough to fit over the chest.
Amigurumi is a little more "free form" in that we're usually not dealing with an exact size.
It is important though that the stuffing stays on the inside of whatever you are making, meaning that gauge is still important to consider.
The yarn I used for the blue monster, Hobby Lobby I Love This Yarn!, suggests a size I-9/5.5 mm hook.  Here's a swatch in single crochet using the suggested hook: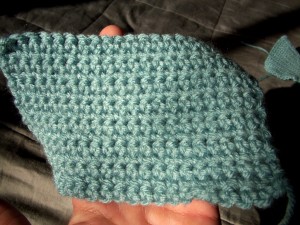 In contrast, here's a swatch using the same number of stitches and rows that I made with the hook I use, a size F/5 3.75mm: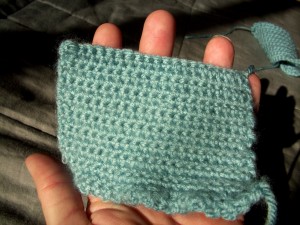 Big difference!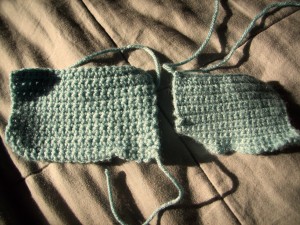 I admit that it is definitely easier to crochet with the larger hook, but using a couple of sizes smaller than the yarn recommends gives us a much denser fabric with little to no space between stitches, which is exactly what we need.
I use acrylic yarn when crocheting amigurui because it is cheap and very strong.  These yarns can handle some abuse!  I've even snapped a couple of hooks in the process (but I've since gone up a size).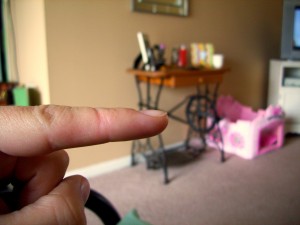 Use whatever hook gets you the results you want.
If you're new to making amigurumi, jst remember to use a hook about two sizes smaller than suggested on the yarn.  Crochet a small piece, stuff it full, and adjust hooks if you need to.