After playing with my sewing machine a little for our Halloween costumes, I've really wanted to do more with it.  I'd been thinking about starting some easy projects to relearn some sewing basics for awhile.  Years ago, when I was first learning to sew, my mom gave me the book Sewing for the First Time by Mary Jo Hiney.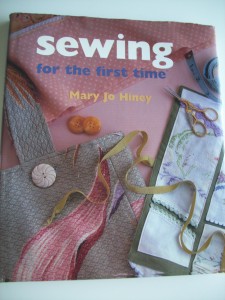 The book is set up so that each project steps you through advancing skills.  I chose technique 4, "How do I make a basic pillowcase?" to start with.
I did end up with a pillowcase that I'm happy with.  But the instructions can be very confusing and a little awkward to follow (several times within each project you're instructed to refer back to another section of the book for the step required).
For this project, the book offers several options for hemming the contrasting band around the pillowcase, which is what I was trying to learn.  I love that there are so many options and techniques shown.  But again, they can be extremely confusing.  It took me several times reading through several of the options to figure out what they were talking about, and I'm not brand new to sewing.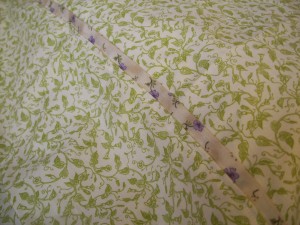 The beginning section on tools is also pretty overwhelming.  So many things are listed without any indication of what's essential and what really is just extra.  For example, under "What measuring tools do I need?", a tape measure is fourth on a list of five, after two separate hem gauges, one of which sticks to your sewing machine.  Although I'm sure it can be very helpful, there's just no reason to include that in a beginner's "What tools do I need?" section.
Unfortunately, I think this book falls into the trap of a very experienced teacher assuming the reader already knows more about the subject being taught.  Ms. Hiney is clearly an accomplished seamstress, and while things like grain line and nap are mentioned as important, they are skirted over in footnotes, assuming that the reader will already understand.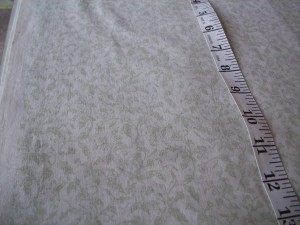 I'll definitely keep this book around as a reference.  There are some great skills throughout the book, though they are often put in overly complicated projects.  I believe that with the little bit of experience sewing that I have and the help of a more accomplished seamstress like my mother, I can get a lot out of this book.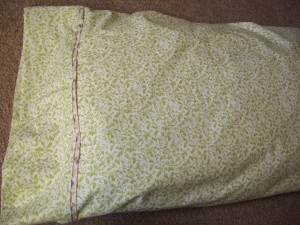 But if you're brand new to sewing, this one is a bit too confusing.