When I was knitting my Angry Sun doll, I knew I wanted him to look, well, angry.  In my mind, the expression was so clear.  But when I was putting together his face, it just wasn't coming out right.  Angry and vengeful is what I was going for; open mouthed, disinterested fish is what I was getting.
It wasn't right.  The entire point of the doll relied on the expression.  I sketched out several variations (mostly with "angry" eyebrows) and did a lot of Google image searching.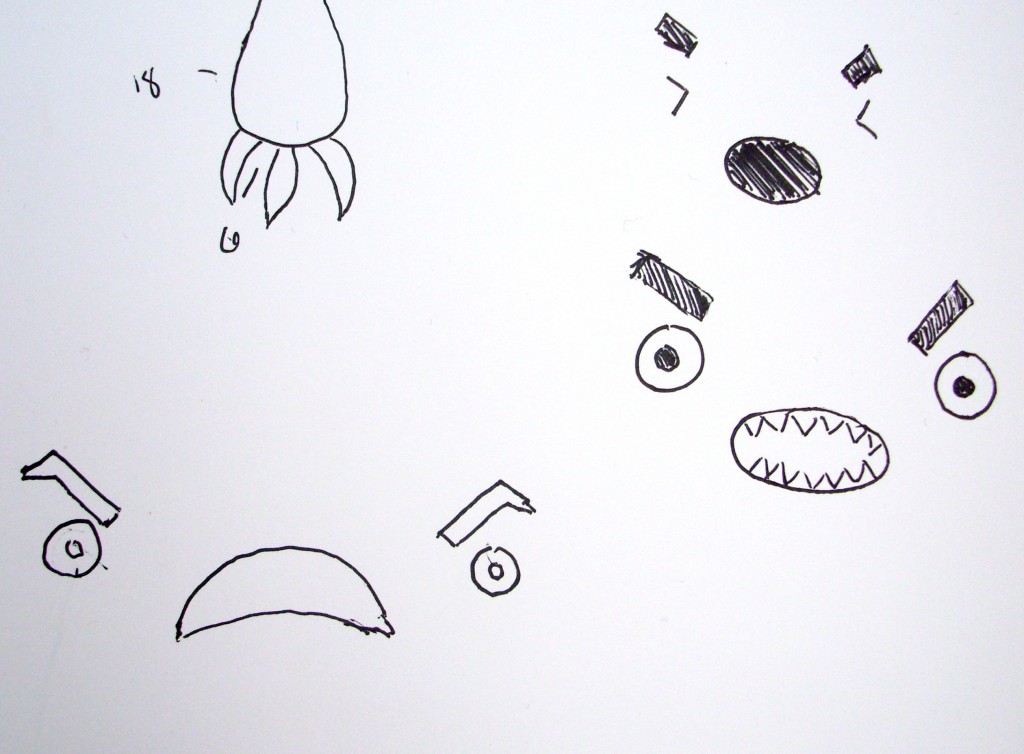 It finally dawned on me: eyelids.
Amazing how the simple concepts can be so elusive.
So I bought some felt and almost immediately I found the look I'd been going for.
Recently when putting together another softie, I played around with the eyelids a bit before attaching them to see the effects.  It's really simple to use eyelid position to convey emotion.  Here I used just a straight line for the mouth, but a frown or a smile would really up the effect.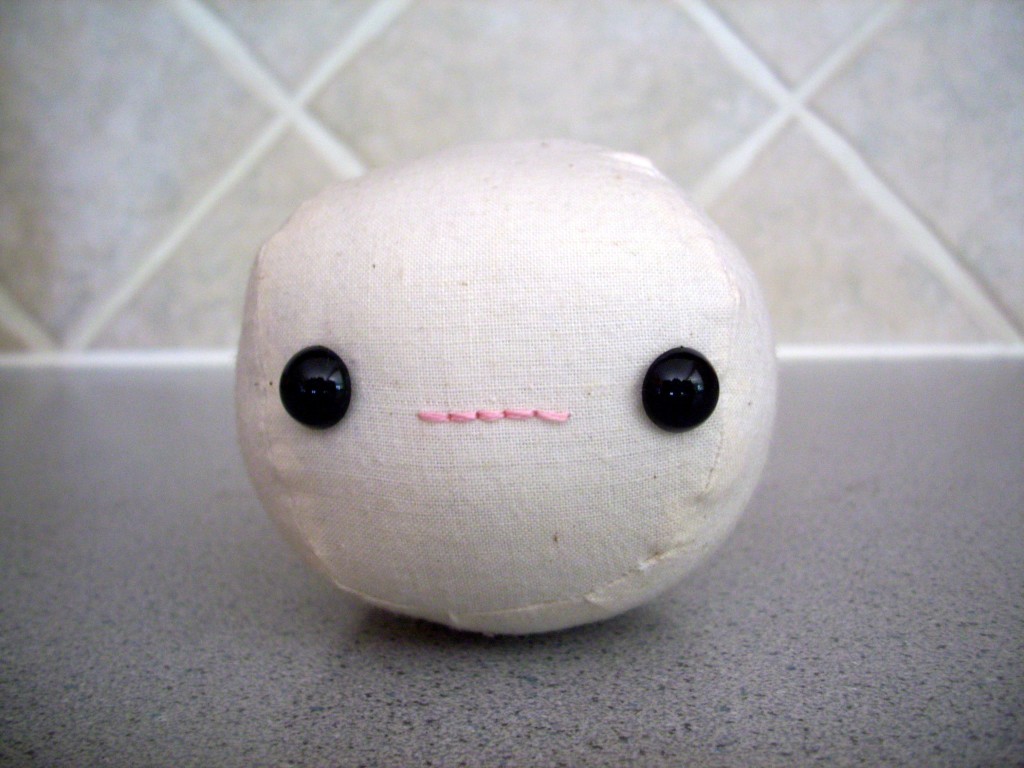 This is what I like to call The Guppy.  No eyelids.  Just wide-eyed wonder.  Or disillusion.  It's hard to tell.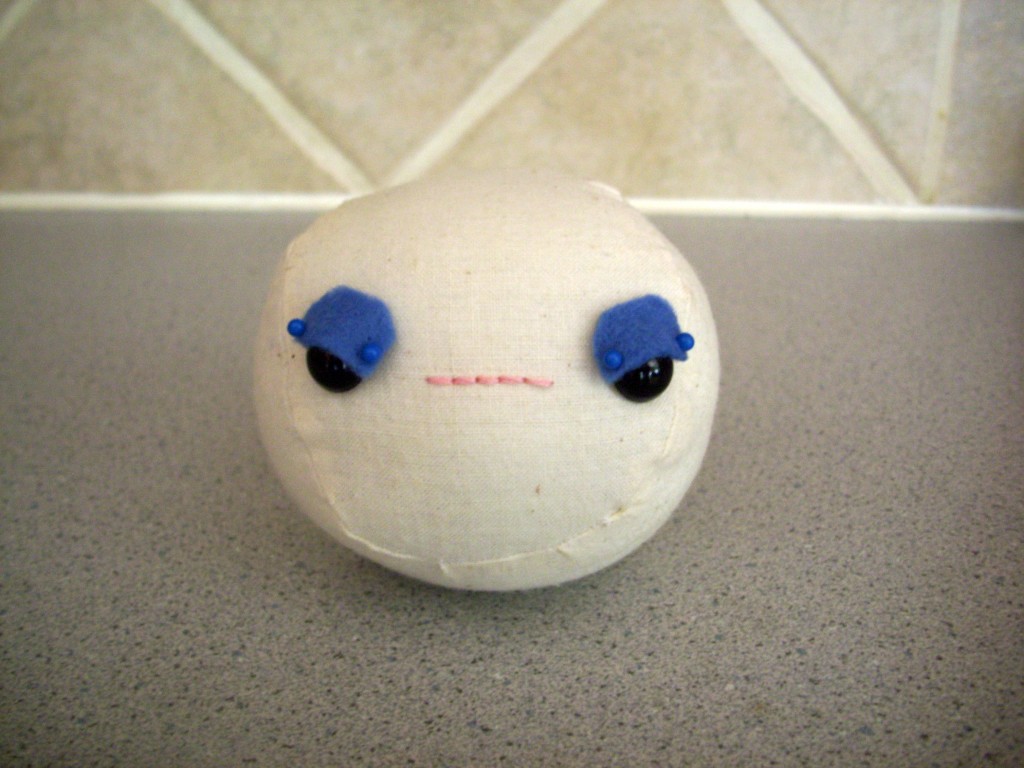 Angle the lids downward and you've got an angry toy.  A toy with attitude.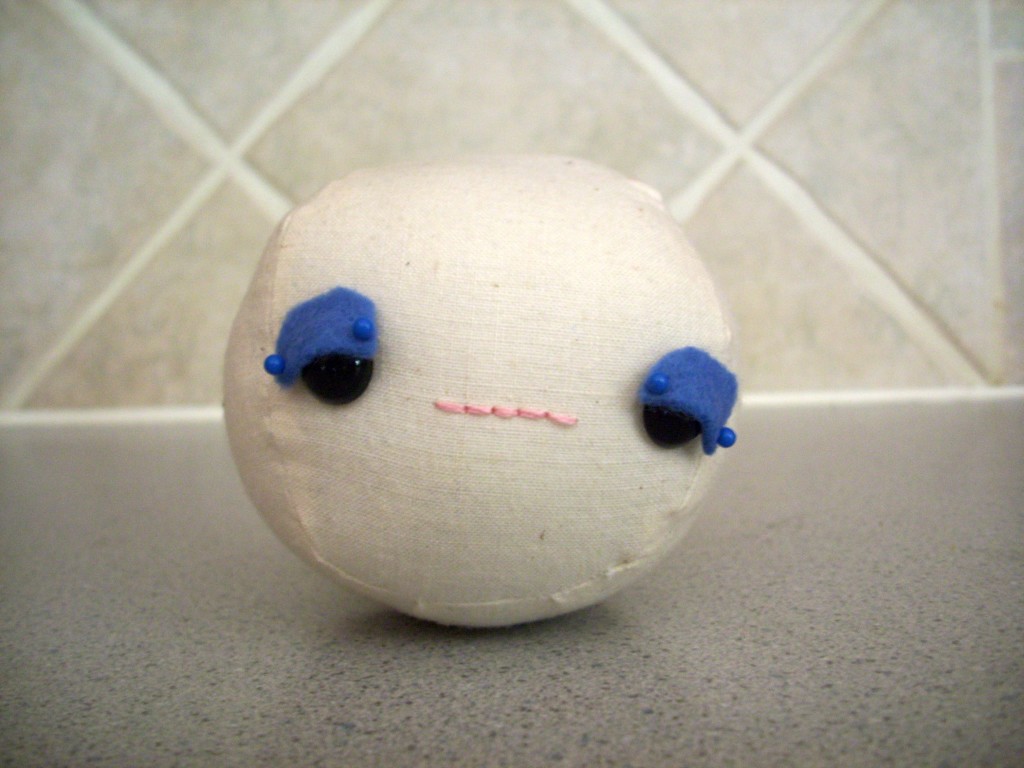 Angled upwards, the eyelids give a sleepy appearance, super helpful on an elephant I made.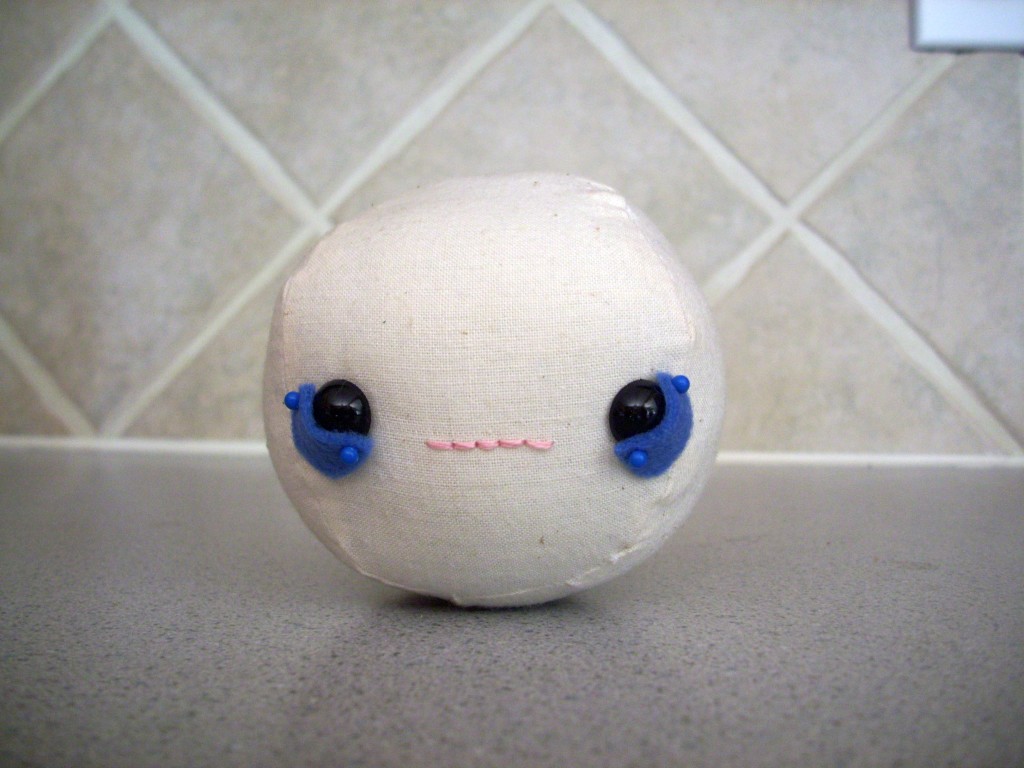 This one might be my favorite.  Angled up and to the inside from under the eyes, the eyelids give an anxious, unsure feeling.
The eyes are the single most important part of conveying emotion in a stuffed toy, and eyelids are the easiest way to find the emotion you want.
Any other ideas on eyelid placement?